Trumbull, Connecticut (January 24, 2018)—Sustainable Real Estate Solutions (SRS), the leading provider of program administration services for commercial property assessed clean energy (C-PACE) programs nationwide, is pleased to announce the appointment of Scott Dicke as program director for a new C-PACE program that has launched in Arlington County, Virginia.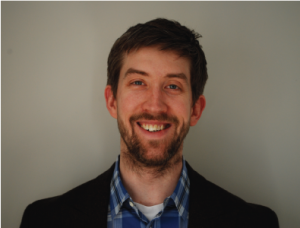 Dicke brings more than 15 years of experience in commercial real estate and energy efficiency to the role. Most recently, he founded West Arlington Analytics, a consulting firm that helps building owners implement energy and water projects, save resources, save money, and improve building stock in Arlington and the broader Mid-Atlantic region.
"Scott Dicke's addition to the team further solidifies the vision we share with our partner in Arlington County, the Arlington Initiative to Rethink Energy (AIRE), to help Virginia improve its building stock, grow jobs, and reduce greenhouse gas emissions without relying on taxpayer dollars," said Brian McCarter, chief executive officer of SRS. "We're delighted to have Scott, whose depth of experience in translating complex building energy performance projects into meaningful savings for building owners, will prove invaluable as we work with AIRE to develop a growing pipeline of C-PACE projects in Arlington County."
More than 30 states, including Virginia, have passed legislation enabling C-PACE, which helps building owners finance energy efficiency and renewable energy upgrades to their buildings with affordable, long-term, fixed-rate financing. In well-designed projects, the energy cost savings outweigh the PACE payments, creating a positive cash flow for the building owner. In Virginia, the program can be used to finance building retrofits as well as new construction projects.
"I'm pleased to join the SRS team, which is recognized nationwide as a pioneer and leader in commercial PACE programs," Dicke said. "No company has facilitated more C-PACE transactions than SRS, which has invested millions of dollars developing its proprietary PACEworx™ Platform to manage the data-intensive C-PACE process, and countless hours structuring C-PACE programs that benefit all stakeholders. C-PACE is an outstanding program, and I'm looking forward to helping spread the word in Virginia."
The Arlington C-PACE program was developed to enable additional Virginia jurisdictions to adopt C-PACE in their own communities, which supports an initiative by the Virginia Department of Mines, Minerals, and Energy (DMME) to promote harmony in C-PACE program implementation across the commonwealth. Indeed, any Virginia jurisdiction can, with minimal staff time and at no cost, work with SRS to customize a C-PACE program and launch it within three to four months.
About Commercial PACE
C-PACE is an attractive option for building owners seeking to upgrade their buildings with new, energy-efficient equipment. For developers planning new buildings, C-PACE provides a major financial incentive to design buildings above the current energy code, which can lead to significant operational cost savings and increase asset value.
In a C-PACE transaction, local banks or specialty private capital firms provide long-term (up to 25 years), fixed-rate financing that covers 100 percent of the project cost. The repayment is secured by a voluntary special assessment (similar to a sewer assessment). Since the financing is tied to the property, the owner is not required to sign a personal guarantee, and can transfer the assessment to a new owner if the property is sold. Eligible properties include office buildings, hotels, retail, agricultural, nonprofits, industrial buildings, and multi-family properties with five or more units.
About SRS
Sustainable Real Estate Solutions (SRS) partners with state and local governments to administer commercial property assessed clean energy (C-PACE) programs. Founded in 2010 by experienced commercial real estate and energy efficiency professionals, the company's proprietary technology-enabled PACEworx™ Platform streamlines the management of the data-intensive C-PACE technical and financial underwriting process. SRS's Investor Confidence Project-credentialed quality assurance methodology has facilitated more than $125 million in C-PACE financing nationwide—a level unmatched in the industry. SRS empowers C-PACE public-private partnerships across the country, including programs in California, Colorado, Connecticut, Ohio, Oregon, Rhode Island, Utah, and Virginia. The company is based in Trumbull, Connecticut.
Media Contact
Amy Hourigan
Chief Marketing Officer, SRS
Phone: 203.901.0148
Email: AHourigan@PACEworx.com